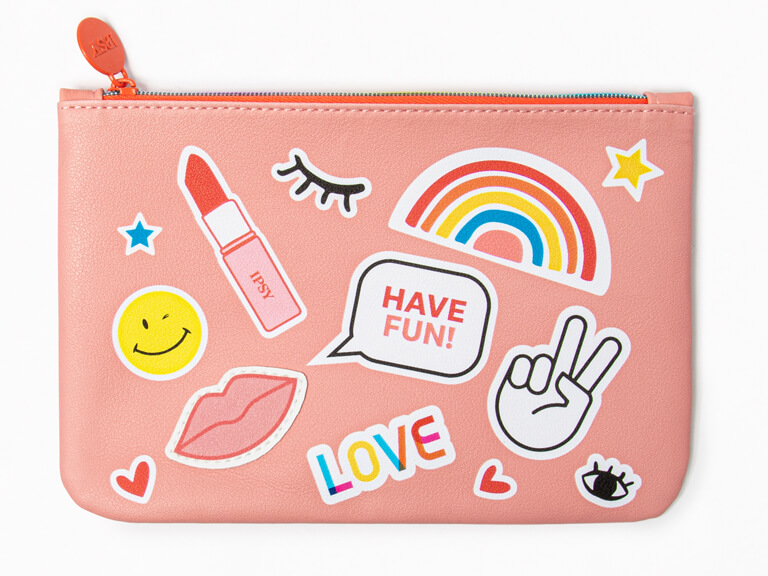 A couple of months ago I wrote a review about a product I started using after receiving a trial size via Ipsy. I have been purchasing the Ipsy glam bags for one year now and I must say I have found it to be a very beneficial membership. In the beginning I was skeptical about trying Ipsy, simply because I didn't want another reoccurring bill for something else that wasn't a necessity. I was already paying a gym membership and for the use of Amazon Prime. I'm not sure what I saw, probably an ad on social media, that made me go for it and I'm glad I did. The pros of using Ipsy have outweighed the cons and I personally think the $12.99/month has been a great investment in my hair and skin care products.
The thing I love about Ipsy is the beauty preference that's completed to help pick products. Based on my experiences, they utilize the profile sheet to make selections monthly. I can't recall receiving any products that were outside of my selected preferences. I also like the fact that I can modify my preferences at any time. Because of this, I've been able to try some things I wouldn't imagine picking up in the store, i.e. red lipstick.
Since using Ipsy, I've had an opportunity to try some of the best skin care products available. In all of my years I never thought about how beneficial Vitamin C and serum could be for my skin. I received several types of serum and because my skin doesn't break out often and responds well to most products, I have been able to experience so many wonderful options that have rejuvenated my skin. I do plan to get a facial and continue with the serum to see how much the general appearance of my skin improves.
If you read my post, What's In My Makeup Bag – Save or Splurge, you know I pay the price for a good mascara. Fortunately, I have not bought a mascara in over a year. For the first six months, I selected a mascara for my selection. And I would like to believe that because mascara was often my first choice, even when I stopped picking mascara, I would often receive one in my glam bag. This has saved me hundreds of dollars over the past year. I also didn't know what I was missing by sticking with the more popular brands or the brands recommended by the beauty advisors. My top two have been the Benefit They're Real Magnetic Mascara and Pur On Point Mascara with Hemp.
Like my mascara, I haven't spent much on facial products. I've received masks, exfoliants, srubs, serum, and face wash. I use a basic Ambi soap at night so I've been trying some of the cleansing products I've received in my glam bags for my morning routine. Again, this has saved me lots of money and trial and error has come at a very discounted price.
While I almost zero negative thoughts or comments, I would appreciate it if Ipsy would ship the glam bags sooner. My items are selected around the 25th of each month, I'm billed on the last day of the month but it takes another 15 days to ship the bag. It seems if my products are already selected, once the payment goes through it should take 3-4 days for assembly with shipping following shortly after. Because I have a fairly decent amount of products, I'm not pressed for any items. However, I do get excited about my monthly glam bag arriving in the mail.
If you have not tried Ipsy, I would strongly encourage you to try it, even if only for a short period of time. If you love make up, facial products, and/or hair care, Ipsy is a lifesaver and you can get products while on a budget. Try it if you dare!