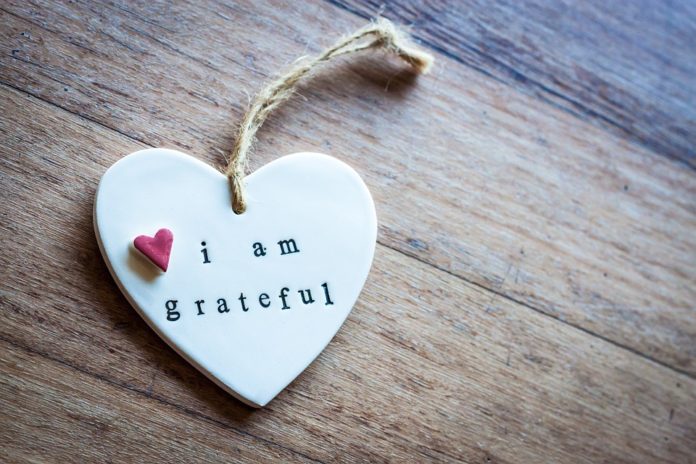 In the spirit of the season, we should take the time to truly reflect on reasons we have to be grateful. I've heard so many people use the phrase, "Just throw away the whole 2020." as if nothing positive has happened this year. While things have looked gloomy on the outside, I refuse to believe we have not had personal victories that afforded us opportunities that expanded our confidence. Silent battles have been fought, tears have been wiped away behind closed doors but when we really think about it, many of us have come out on top. After 2019, I learned there is a sprinkle of joy in everything and I refused to let 2020 steal that idea from me. Even in the moments it appeared my rope was bound to break, I took one step back to prepare for my three steps forward. 2020 has given me many reasons to rejoice.
I'm still alive, and in the words of the "seasoned saints", and clothed in my right mind.
My son graduated high school and earned a scholarship to one of the schools of his choosing.
After 15 long, grueling months of balancing the roles of a wife, mother, track coach, Sunday School teacher, mentor, educator and student, I graduated with my M.ED.
My husband was told he would have to take a pay cut at the start of 2021 and after questioning the decision for four months, they finally shared with him it was a mistake. Ha! And I'm only laughing because they still came out on top by allowing him to keep his current salary.
My family did not suffer any illnesses or injuries.
We've eaten every single day and I don't take this for granted.
Jesus made the ultimate sacrifice for me and because of his continued favor, I am still standing.
I'm excited about every obstacle I encountered that helped me grow and develop.
My physical health and the adventures that are coming for a heathier lifestyle.
I am also grateful for the moments of peace and relaxation as well as my hustle and the decisions I've made for my life.
Although these are in no particular order, just know I'm appreciative. What are you grateful for in this moment. Take time to reflect on what you've put into your life and the outcome. Think about God's grace and his new mercies every morning. Make your own personal list of things to be thankful for today.
Happy Thanksgiving!